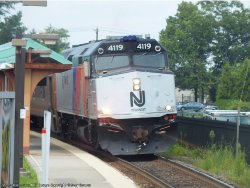 Welcome to the RRPictureArchives.NET contributor site of Sidney Barnes.

Hello every viewer of my page, thank you for coming to my page and checking out my awesome NJT,MNCR,NS (AMTK, CSX and more coming soon) Photos! You might know me as NJT Railfan on steam, be sure to check out my photos, My favorite RRs is NJT,CSX,MNCR,and Amtrak, Favorite fallen flag is Eire Lackawanna! I love Trains and Cars! <3

You may browse my collection of pictures via the menu located on the left hand side of the page. I hope you enjoy the collection and thanks for stopping by!
Note: This site is best viewed in Internet Explorer 6.0 or above.
Select one of the links from the menu on the left to begin browsing the collection.